uefa2020
Final group stage draw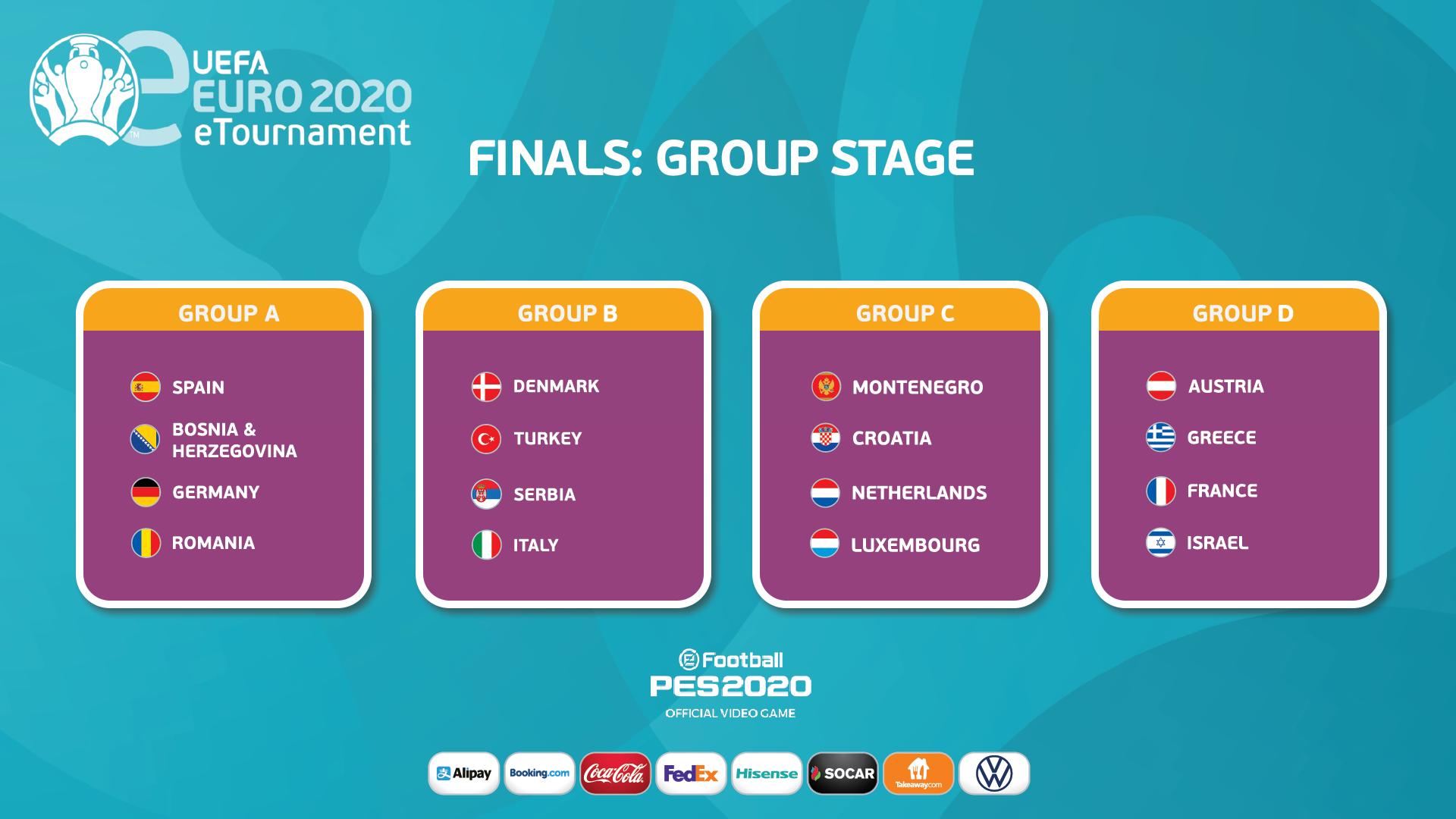 The group stage draw was held this Thursday, 30th April, and we already know the composition of the four groups which make up the final group stage of the eEURO2020.
As fate would have it, the 16 national teams which gained its place in the finals have been distributed into four pools.
Group A: Spain, Bosnia-Herzegovina, Germany, Romania
Group B: Denmark, Turkey, Serbia, Italy
Group C: Montenegro, Croatia, Netherlands, Luxembourg
Group D: Austria, Greece, France, Israel
The finals will be played on 23rd and 24th May. The top two from each group advance to the quarter-finals. We will provide further information regarding games and timetables as soon as they are available.
Format
The teams in each group will play each other in a dual tournament bracket format (double elimination without the grand final). The top two teams in each group will progress to an eight-team single elimination bracket.
The four group winners will be randomly drawn against a runner-up team from another group. Each match until the final will be a best of three series. The final will be a best of five. Matches will be played 1v1.
Catch up on the news with our Twitter account and YouTube channel.
Did you miss an action or a match? Relive and watch all the games (for free) here.

No comments yet.

Information:
info write comment not allowed